Promotion and presentation at authorities, planning and service providers in Russia, Ukraine, Azerbaijan and Romania.
Market entry Azerbaijan. Project management and supervision of the local partners in Baku.
Ukraine market entry. First part of the marketing concept; organization of a first trade fair participation in Kiev. Document creation in local languages.
Contacting potential resellers and distributors before the fair. Targeted invitation and communication of product and pricing information in order to already conducting concrete negotiations at the fair.
Market overview Azerbaijan. Document creation in the local language. Preparatory phase for the first trade fair participation in Baku. Identification and evaluation of potential distribution partners.
Follow-up project 2012 in Georgia, Armenia, Uzbekistan: Preparation direct acquisition activities of the company. Survey of potential customers and the concrete demand, identification of decision-makers, information in local language.
Market overview Azerbaijan. Document creation. Establishment of contacts with the most potential customers in the petroleum industry.
Successful follow-up project in Albania with the same task in 2012.

Market entry Ukraine, Russia, Caucasian countries, Belarus.
Creation of sales and marketing materials. Project acquisition. Search, identification and support of local partners.
Support of the "take-off phase". Assistance in the contract and project management (certification, document production, logistics, assembly planning, complaint handling).
Temporary sales management until business processes are established and can be transferred into the standard organization.
Market overview Russia. Feasibility study on market entry. Partners search and evaluation in two different market segments (agriculture and waste management).
Presentation of the company at a trade conference in Moscow.
Assessment of the existing contract in Russia, looking for a local distributor, appraisal based on the requirement profile, kick-off activities, initial support of the new business relationship.
Pivotal market research on Russia, Armenia, Kazakhstan, Kyrgyzstan and Azerbaijan as a basis for decision for market entry. Assessment of comparative market attractiveness and market volume.
Market overview and analysis of competitors.
Strategy recommendation for market entry in each country.
Recruitment project of country manager in context of market entry in Macedonia / Albania / Kosovo; successful follow-on order in 2012 in Georgia.
Despite a very demanding requirement profile, both projects could be completed quickly, inexpensively and successfully using a special method.
Successful identification and motivation of a suitable distributor in Croatia. The product is a sweetener based on Stevia and is offered both for retail as well as for industrial users.

Is an eyelash serum with a novel active ingredient for a sustainable and visible growth of eyelashes.
The aim of the project was the market entry into the Russian Federation. Effective design of advertising materials, adapted to the information reception habits of this culture. Distributor search & assessment of aptitude, leadership of first negotiations. Solution of certification issues (GOST, hygiene certificate), packaging and logistics concepts.
Market overview Poland in preparation for market entry. Development of a job profile for a distributor in Poland. Identification of interested, motivated and suitable companies as partners on the Polish market.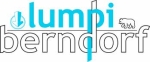 Market entry with market overview in several countries such as Serbia, Macedonia, Bulgaria, Kazakhstan, Albania - contact phase with potential service providers - identification of projects – generation of project requests.