Redirection of customer service with nationwide dispatched technicians, 24 hours service, guaranteed response times and introducing a time recording system in the field (46 people) in Austria and CEE countries.
Strategic redirection of the company and preparing the acceptance of an investor allowed a lucrative retirement of the owner.
Diversification project from the shelf provider in the archive services market. 2nd phase setup of sales Western Europe.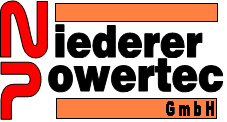 Contributing to an international sales strategy focusing on sales of production and marketing licenses for the central target markets in Canada and the Russian Federation. Implementation of the concept. Negotiations with potential local partners.
Participation in the formulation of corporate strategy in terms of market presence in the Russian Federation.
Recruiting an employee in the Russian Federation and employment without an existing "legal entity".
Formulation of possible sales strategic approaches.
Assessment of a market in CEE and assessment of the local sales organization in the areas of B2B and B2C.