Our program to ensure your fast and economical success on German-speaking markets.
Market analysis and selection
Quick to market program (detailed info about the "Quick to market" program)

Fast creation of documentation in German
Customize website
Initial market surveys

Search and evaluation of distributors / sales representatives. Support in negotiations
Coaching of the "kick-off phase"
Organization of product presentations, trade fairs, business events
Effective and cost-effective representation. From the "mailbox" until the company is founded
We pick up where your Chamber of Commerce or foreign trade promotion agency ceases.
Reference projects
FINPRO

As a certified FINPRO consultant, I have the best connections in the Finnish economy. Take advantage of this for your market entry to one of the most attractive and highest purchasing power markets in Europe.
We have successfully launched many Finnish companies on Austrian, Swiss and German markets. For some, we have identified suitable distributors and searched and selected staff for others. For others still, we have accompanied them on their "kick-off phase" and performed temporary management tasks.
LIAA – Investment & Development Agency for Latvia
Developed and implemented an "Export-fit" program for German speaking markets for 8 excellent Latvian companies from various industries, selected by LIAA.
Partners search and reviews for these 8 companies in Austria. Accompanied on the launch phase. Coaching of the Austrian sales activities in the first year.
As part of a Europe-wide tender from the Latvian Government, we won this commission against strong international competition and carried it out successfully.
Chamber of Commerce and Industry Tirana - Albania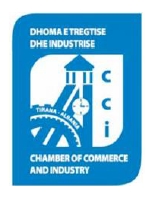 As a representative of the Chamber of Commerce Tirana in Vienna, we constantly help Albanian and Austrian companies in their cooperation. Thanks to our top local network in Albania, we can also establish Austrian companies easily and inexpensively in Albania. A classic niche market - small but perfectly formed.